Laminar Flow Cabinets – Airstream® (ESCO)
Laminar Flow Cabinets – Airstream® (ESCO)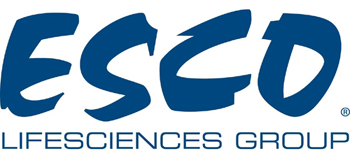 Airstream® Horizontal and Laminar Flow cabinets offer 'standby mode' for more energy saving!
Both models offer a balance of quality and performance features with many key innovations including mini-pleat separatorless ULPA filter technology, external rotor motors and superior filter mechanical construction.
Energy efficient DC ECM motor (only 155 watts for 4' size)
Low noise level
ULPA filter (up to ISO Class 3)
Stable and self-compensating flow
Isocide™ powder-coated
Optional Real-time Airflow monitoring.
Esco offer a variety of options and accessories such as support stands, and cabinet accessories including germicidal UV lamp, transparent front cover, and IV bar with hooks. Vertical and Horizontal models are available with stainless steel or glass sides and come in four sizes, 0.9 M, 1.2 M, 1.5 M, and 1.8 M.