Incubators, CO² – CelCulture®: with High Heat Sterilization (ESCO)
Incubators, CO² – CelCulture®: with High Heat Sterilization (ESCO)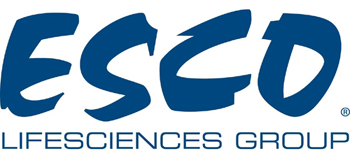 CO² Incubators - CelCulture® are available in 2 sizes, 170L and 240L
The CelCulture® CO₂ incubator with 180°C High Heat Sterilization Cycle offers efficient contamination protection and hassle-free maintenance without compromising accuracy and reliability in maintaining optimal conditions for cell growth. The 180ºC dry heat sterilization system has been proven effective in killing normally resistant fungi, bacterial spore, and vegetative cells that may contaminate the workspace. This sterilization cycle is more convenient as it eliminates the need to remove chamber components during sterilization and completes within 12 hours leaving the chamber cool and dry at the end of the cycle. The CelCulture® CO² Incubator is especially suitable for growing mammalian cells at 37°C and in the presence of 5% CO².
 180°C High Heat Sterilization
ULPA filtration system, 99.999% efficient
Maintenance-free heat-resistant sensors
%CO² Failure Mode Protection system
Temperature Fail-Safe system.
The external body is made of electro-galvanized steel coated with silver-ion impregnated Isocide™ antimicrobial powder which kills 99.9% of surface contaminants within 24-hours of exposure. The incubator chamber is stainless steel type 304 with rounded corners for easy cleaning. Optional accessories include floor stand, roller base, and 2 unit floor stacking kit (170L only).