Aspirator – FTA-2i: with Trap Flask (BioSan)
Aspirator – FTA-2i: with Trap Flask (BioSan)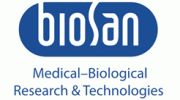 The Aspirator with Trap Flask FTA-2i is designed for aspiration or removal of alcohol, buffer and liquid from reaction vessels
The FTA-2i can be applied for routine operations of cells washing from culture medium and re-suspension in buffer and during DNA/RNA purification or other macromolecule reprecipitation techniques. It can accommodate two 1.5-2 ml tube slots necessary for collecting tip washing and storing.
Vacuum regulation control knob
Level sensor to detect excess liquid
Overflow protection
Built-in microcompressor
Optional accessories are available, including handheld vacuum controller, 1 and 8 channel adapters and stand.