Electroporation Systems – Gemini Series: Twin Wave (BTX)
Electroporation Systems – Gemini Series: Twin Wave (BTX)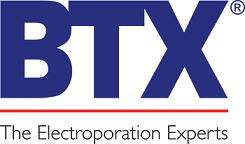 The Gemini Twin Wave Electroporators are flexible systems allowing both square wave and exponential decay wave electroporation in a single unit
Significantly expand pulsing application capabilities by adding a Pulse Switcher to your Gemini X2 system. Find out more >>
Prokaryotic cells typically respond well to exponential decay wave pulses and eukaryotic cells are transfected most efficiently with square wave pulses. Combining these two waveforms gives researchers total flexibility to achieve the highest efficiency for their applications. The Gemini Twin Wave with new 7" touch screen is ideal for CRISPR (see flyer).
The Gemini X2 and Gemini X2 HT systems provide the ultimate experimental flexibility
This one easy setup allows for transfections in cuvettes or high throughput plates, or the capability to utilize the wide variety of BTX specialty electrodes for specific applications. In addition, Gemini X2 electrical output specifications are wide-ranging, making it the most versatile electroporation system available today.
The Gemini SC system is designed specifically for cuvette-based in vitro transfections of eukaryotic or prokaryotic cells in suspension
With a wide range of pulsing parameters, advanced safety features as well as dozens of preset protocols, the Gemini SC is ideal for any lab requiring efficient cell transfection or transformation without the use of costly reagents.
Gemini Accessories
A large range of accessories are available, including Gemini Cuvettes and Plates,  and Gemini In Vitro Electrodes.