Pulse Switcher – for Gemini X2 & ECM 830 Systems (BTX)
Pulse Switcher – for Gemini X2 & ECM 830 Systems (BTX)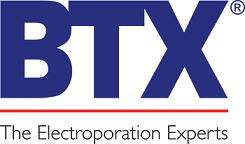 Significantly expand pulsing application capabilities by adding a Pulse Switcher to your system
Easily execute automatic grouped pulse, bipolar switching protocols by adding the Pulse Switcher to your ECM 830 or Gemini X2 electroporation waveform generator. These systems are ideal for high efficiency transfection of mammalian cells and tissues, including difficult to transfect cell types, such as stem cells and primary cells.
Simplify execution of advanced protocols—including automatic, hands-free bipolar switching
Suitable for many applications including in vitro, in vivo, in utero, in ovo, and ex vivo
Easy to install.
The Pulse Switcher is compatible with many accessories including:
BTX Safety Domes/Safety Stands for cuvette- and flatpack-based in vitro electroporation
Specialty/in vivo electrodes with 4 mm diameter banana cables or 4 mm diameter banana cable adapters
HT-100 (Manual Column Switching) High-Throughput Electroporation Plate Handlers.