Probemixes **NEW** – SALSA® digitalMLPA (MRC Holland)
Probemixes **NEW** – SALSA® digitalMLPA (MRC Holland)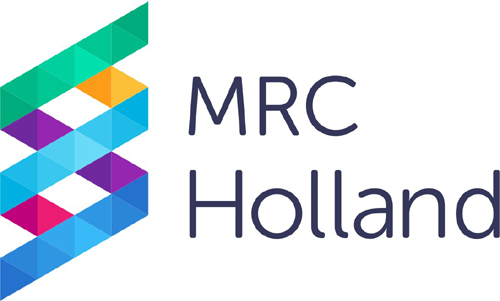 MRC Holland develops tools for the detection of DNA copy numbers and methylation patterns associated with disease
SALSA® digitalMLPA — a new powerful tool to meet your copy number identification needs
SALSA® digitalMLPA is a revolution in copy number variation (CNV) detection. digitalMLPA builds off the robust MLPA technology and employs the power of Illumina next generation sequencing platforms for data generation. This new technology offers an impressive scaleup in CNV detection with the inclusion of up to 1000 probes in a single reaction on just 20 ng of DNA. digitalMLPA advantages include:
Reliable: proven copy number detection technology
Robust: only 20 ng of sample DNA needed, uniform coverage
Quality control: control probes included in each reaction
Simple: easy hands-on steps and no library quantification needed
Cost-effective: up to 1000 probes in one reaction
Sample certainty: SNV probes present to distinguish samples
Easy analysis: user-friendly analysis with free Coffalyser digitalMLPA software.
The first digitalMLPA application on the market is D001 Hereditary Cancer Panel 1. The technology uses hands-on steps that are very similar to those in conventional MLPA, with the main difference being that data generation is done on an Illumina NGS platform. digitalMLPA products can be loaded directly onto the sequencer, without needing clean up or library quantification. Data analysis is performed using free MRC Holland-developed software: Coffalyser digitalMLPA. Coffalyser digitalMLPA is free software developed by MRC Holland for the analysis of digitalMLPA data. Coffalyser digitalMLPA automatically recognises digitalMLPA sequence reads from FASTQ files and directly uses them for analysis. Coffalyser digitalMLPA then outputs two clear reports for every sample of your experiment indicating both the quality of the run and the aberrations found. See also SALSA® MLPA and SALSA® Melt Assays.
Please contact Fisher Biotec for more information or free call 1800 066 077.