DNA Sample Collection Devices – iSWAB™ RNA v2 (MAWI)
DNA Sample Collection Devices – iSWAB™ RNA v2 (MAWI)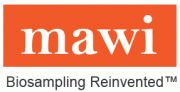 iSWAB-RNA v2 Collection Kits are suitable for all persons, including infants and the elderly
The iSWAB-RNA v2 collection system allows for the non-invasive collection, concentration, and stabilization of intact buccal cells and/or any mammalian cells, collected with a swab or cytobrush, allowing for real-time ambient stabilization of total RNA from the point of collection to processing. Maintaining RNA stability and protecting it from degradation is a significant challenge, while current RNA stabilization methods or dry blood spots require invasive blood collection resulting in low compliance. Applications include Real-time quantitative PCR, Reverse transcription PCR, Microarrays, Northern blot analysis, Nuclease protection assays, cDNA library construction, and RNA-seq.
FEATURES & BENEFITS:
Collect - Stabilize - Concentrate - Transport - Store: At ambient temperature
Swab-free sample transport
Increase process efficiency
High quality RNA for downstream applications
Room temperature stable
Self collection or assisted collection in less than 2 minutes
Traceable and reliable chain of custody
Scalable and easy to process.
Please
contact us
for pricing on
1800 066 077
.