DNA Sample Collection Devices – iSWAB™ Cells (MAWI)
DNA Sample Collection Devices – iSWAB™ Cells (MAWI)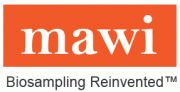 iSWAB-Cells Collection System and Cell Stabilization Kit - Multiomics Enables (including RNA) from the same sample!
The iSWAB-Cells collection system is a universal non-invasive cell collection device, from which gDNA, RNA, proteins and cell morphology can be analyzed from the same sample.
FEATURES & BENEFITS:
 Enables full genomics, proteomics, and transcriptomics analysis from a single sample including DNA, RNA, proteins, and cell morphology
Stabilizes intact cells for up to 4 weeks at room temperature
Room temperature stable: Reduce storage and transport costs by eliminating cold chain requirements
Swab-free sample transport: Decrease sample processing time without compromising sample integrity
Self collection or assisted collection in less than 5 minutes: Suitable for all population segments including infants, toddlers, and elderlies
Scalable: iSWAB Cells buffer can be purchased separately in 1 or 5 liter volumes for stabilization of larger samples
Purified DNA, RNA, or proteins from collected samples are compatible with qPCR, microarray, NGS, and cell based assays
No organic hazardous solvent fixatives
Traceable and reliable chain of custody: LIMS compatible unique barcodes included on each collection device for efficient traceability during transport and storage
Please
contact us
for pricing on
1800 066 077
.