Centrifuge/Vortex – Micro-Spin FV-2400: Mini (BioSan)
Centrifuge/Vortex – Micro-Spin FV-2400: Mini (BioSan)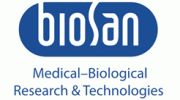 The Microspin Mini-centrifuge/Vortex is designed for genetic engineering research (for PCR-diagnostics experiments)
The Microspin (FV-2400) can be used in microbiological, biochemical, clinical laboratories and industrial biotechnological laboratories.
Provide simultaneous mixing and separation of 12 samples
Compact design and takes up less space on the laboratory benchtop
Open type design (without lid) that increases the speed of centrifugation and resuspension operations.
Accessories: A range of different size rotors are also available.