Centrifuges – Benchtop, & Microcentrifuges (Beckman Coulter)
Centrifuges – Benchtop, & Microcentrifuges (Beckman Coulter)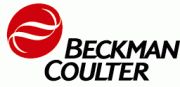 Benchtop Centrifuges and Microcentrifuges - Small but Mighty Workhorses of the Lab
'Compact yet powerful and built to last'
Designed for cell culture processing, blood sample preparation, microplate applications and more, these benchtop centrifuges provide fast and efficient centrifugation solutions for your lab in a single, compact instrument.
Refrigerated and controlled temperature models
Simple and quick setup and run
Available BioCertified rotors, canisters and covers.
The extensive range includes:  Avanti J-15 Series benchtop centrifuges,

Allegra X-30

Series Multipurpose centrifuges, Allegra 64R centrifuge, AllegraX-5 clinical centrifuge, Microfuge 16, 20 and 20R series microcentrifuges. An extensive line of centrifuge rotors is also available for your specific application area(s), and designed to accommodate a variety of sample volumes, g-forces and RPMs.
NOTE: Products for sale only to WA customers