Dyes & Stains – Universal qPCR Probe Master Mix – 2X Forget-Me-Not™
Dyes & Stains – Universal qPCR Probe Master Mix – 2X Forget-Me-Not™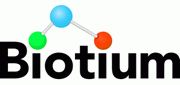 A high-performance product for fluorescent probe-based PCR applications, including quantitation and SNP genotyping
2X Forget-Me-Not™ Universal qPCR Probe Master Mix is a high-performance product for fluorescent probe-based PCR applications, including quantitation and SNP genotyping.
Suitable for all fluorescent probe types, including TaqMan®, BHQ®, and molecular beacons
Sensitive, robust, and reproducible performance at a fraction of the cost of other mixes
For singleplex or multiplex reactions
Tracking Buffer helps you catch pipetting mistakes, saving time and precious samples
Cheetah™ HotStart Taq for fast cycling protocols
With or without separate ROX for use with any qPCR instrument
The master mix contains Cheetah™ HotStart Taq DNA Polymerase and dNTPs in a buffer optimized for high qPCR sensitivity and multiplex reactions. Only primers, probe, and template need to be added. View Biotium's
full range of Molecular Biology products
.