Pipette Tips – Automated Liquid Handlers (compatible brands) (Axygen®)
Pipette Tips – Automated Liquid Handlers (compatible brands) (Axygen®)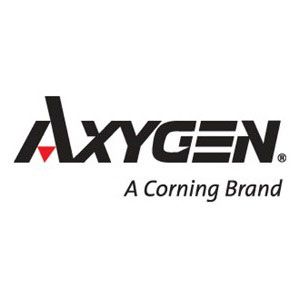 Axygen® brand Automation (Robotic) Tips provide complete compatibility with original manufacturer's tips
Axygen automation tips are high quality alternatives to more expensive tips sold by automation equipment manufacturers. Axygen specialize in manufacturing tips for all major automation platforms, providing equal—or superior—performance to the tips supplied by other manufacturers.
Engineered to exact specifications of the workstation vendor's tips
Offer a consistent fit
Maxymum Recovery available in most tip styles
Optimized fine point for accurate dispensing
Filter barrier prevents aerosol and liquid contamination
Certified DNase-/RNase-free and nonpyrogenic
Axygen brand automation tips are compatible with:
Agilent®/Velocity11/MGI Tech/VPrep®/Bravo
Aurora-Biomed/VERSA™
Beckman Coulter®/Biomek®
BioTek®/Precision™
Corbett/CAS/X-tractor Gene
Dynamic Devices/Oasis LM
Hamamatsu/6000 and 7000 Series
PerkinElmer®/Janus®/Evolution™ P3/MiniTrak™/PlateTrak™
Progroup/Wellpro
Qiagen®/BioRobot® Series
Tecan®/Genesis Freedom®/Miniprep with LiHa
Zymark®/Caliper.