Rocker-Shaker – MR-12 (BioSan)
Rocker-Shaker – MR-12 (BioSan)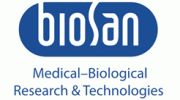 The Rocker-Shaker provides both soft and intensive mixing of solutions or nutrient media
The MR-12 Rocker-Shaker is ideal for gel destaining after electrophoresis and homogenisation of bio-extraction media. It is optimal for biomolecule hybridization on strips and for staining/destaining procedures.
Adjustable speed and platform tilt angle for optimal solution transfer and mixing
Can be installed inside a bioincubator for growing cells and cell cultures
Designed for operation in cold rooms
Maximum load 5KG.