Pipetting Aid – iTrack TK-02: Cooling system, (Maestrogen)
Pipetting Aid – iTrack TK-02: Cooling system, (Maestrogen)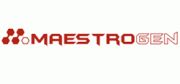 The iTrack cooling system TK-02 enables faster and more accurate pipetting while effectively reducing pipetting time and error rate
The TK-02 is suitable for ELISA, PCR, real-time PCR, cell culture and other methods that involve 384 and 96 well microtiter plates or strips. The TK-02 accessories include an Android Tablet plus unlimited user software licence. Features:
Flexible for different pipetting techniques
Compatible with Single-, 8-, and 12-channel Pipettes
Tablet computer is extremely resilient
Saves valuable time
Ready-to-use, no installation required
Well designed and user friendly.