PCR Cabinets – Airstream® and Streamline® (ESCO)
PCR Cabinets – Airstream® and Streamline® (ESCO)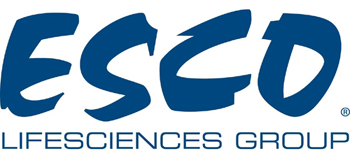 Esco PCR Cabinets provide ISO Class 4 air cleanliness within the work zone
Both the
Airstream® PCR Cabinets
and the
Streamline® PCR Cabinets
offer true vertical laminar airflow with a large filter covering the entire work zone within the cabinet for better protection against cross contamination, as compared to conventional dead-air boxes. The Airstream® and Streamline® models have a high-quality polyester pre-filter and main HEPA filter with a typical efficiency of 99.99% at 0.3 microns provide the best product protection in the world; typical HEPA filter life span is more than 3 years depending on operating conditions and total number of hours in use.
HEPA-filtered laminar flow
Protection against cross-contamination within the main chamber
UV decontamination technology
Isocide™ antimicrobial powder coating.
Optional Support Stands in a variety of models are also available.