Microinjection System – MicroJet 1000A (BTX)
Microinjection System – MicroJet 1000A (BTX)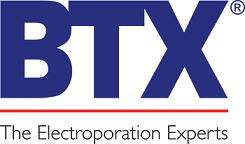 The MicroJect 1000A is an alternative method to deliver genes, proteins, macromolecules and micro-beads in direct injection into cells, tissues and oocytes simply and efficiently
This microinjection system provides a reliable, consistent and precise delivery of volumes through stable pressure regulation maintaining this pressure for a set duration of time, controlled digitally. The compressed gas internally controlled pressure system, allows the precise delivery of desired volumes ranging from femtoliters to microliter volumes. The Microjet is versatile enough to provide the same consistent performance needed to inject large volumes into tissue such as capillaries, or pico volumes, for nuclear injections. It is also ideal for the gentle transfer of delicate fetal or stem cells into oocytes.
Applications:
Nuclear Transfer Applications
Transgenic Animal Development
Injection of Mouse, Xenopus, Zebrafish and other oocytes
Intra-cytoplasmic sperm injection
Cell injection
Extra-cellular brain injections
Injection of DNA, mRNA, micro.