Liquid Handling Systems – Echo 525 & 650 Series (Beckman Coulter)
Liquid Handling Systems – Echo 525 & 650 Series (Beckman Coulter)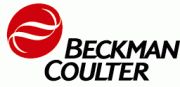 The Echo systems use sound energy to precisely transfer liquid without contact or using pipette tips, nozzles or tubing
Designed for diverse applications in scientific research, the Echo Liquid Handlers combine the innovative technologies of Acoustic Droplet Ejection and Dynamic Fluid Analysis to accurately and reliably transfer a wide range of fluids. Across many scientific disciplines including drug discovery, genomics, synthetic biology, and functional studies, Echo systems provide these benefits:
Improved data quality with lower risk of cross-contamination and carryover when compared to the use of pipette tips.
Precise, low-volume liquid transfers to miniaturize assays, reduce reagent costs, and conserve precious samples
High-throughput "any-well to any-well" transfers to rapidly execute highly complex, multi-component assays and experiments.
The Echo 650 Series Acoustic Liquid Handlers are ideal for medium throughput applications.
Enables assay miniaturization in a broad range of applications
Transfer from 384-well and 1536-well microplates
Accurate, precise, contact-free acoustic transfer in volumes as low as 2.5 nL
Transfer from Echo Qualified sample tubes* and microplates. (* Available for tube-enabled models)
The Echo 525 and 525R Accoustic Liquid Handlers have rapid acoustic liquid handling design specifically for biochemical and genomic reagent transfers.
Designed for biochemical and genomic sample and reagent transfer
Improve data quality while saving on reagent costs
Reagent reservoir for larger volume reagent transfers.
NOTE:  Products for sale to WA customers only.