Electroporation Systems – AgilePulse™ PLUS: Bipolar Transfection (BTX)
Electroporation Systems – AgilePulse™ PLUS: Bipolar Transfection (BTX)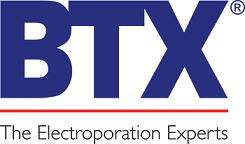 Easily perform advanced transfection protocols with multiple groups of pulses — each with separate parameters
The Agile Pulse™ has advanced PulseAgile® technology and bipolar switching features build-in right into the generator, to achieve the highest transfection efficiency.  The Agile Pulse™ is also suitable for scale up to large volume electroporation for applications such as large-scale creation of engineered cells and large-scale protein expression. The AgilePulse PLUS Waveform Generator can transfect cells suspended in cuvettes, flatpacks or large volume chambers. Additionally, it can transfect tissues with BTX in vivo electrodes. The system offers the flexibility to be used in combination with BTX specialty electrodes for in vivo and adherent cell electroporation.
Ideal for in vitro, in vivo, or large volume mammalian transfection applications
PulseAgile protocols deliver short, high-voltage pulses to porate cell membranes followed by longer, low-voltage pulses to further drive transfectants into cells
Program up to 5 groups of pulses with separately defined voltage, polarity, number of pulses, pulse length, and pulse interval settings — within a single protocol
Direct scale-up from standard low-volume cuvettes to large-volume chambers— transfect up to a billion cells in suspension per sample.
Compatible with all BTX specialty electrodes for adherent cell electroporation, intradermal electroporation, intramuscular electroporation and other in vivo transfection applications.