Buffer – BTXpress Cytofusion® (BTX)
Buffer – BTXpress Cytofusion® (BTX)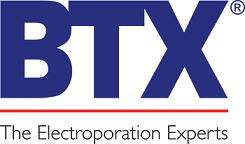 BTXpress Cytofusion® Medium C is designed to promote efficiency while preserving high cell viability during cell fusion
Cytofusion® Medium is an advanced electrofusion buffer designed for use with the BTX Hybrimune™ System for high performance cell fusion applications. The low conductivity buffer is specially-formulated to minimize cell turbulence during cell alignment and heating during electrofusion for robust cell fusion efficiency and high cell viability.
Optimized for eukaryotic electrofusion applications
Maximum fusion efficiency, high cell viability
Stable environment for cell alignment
Low conductivity means minimal heating
Contains no animal products.