Electrophoresis (Gel) Systems – Horizontal Gel Tanks (Axygen®)
Electrophoresis (Gel) Systems – Horizontal Gel Tanks (Axygen®)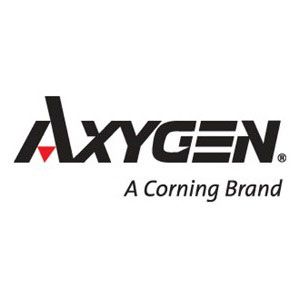 The Axygen™ Horizontal Gel Tanks are high quality, fully featured units designed for exceptional durability and efficiency
The Gel Tanks feature leak-free external gel casting, which allows the user to cast one gel outside of the tank while another gel is running inside. They are available in 4 different sizes, and each unit with 2 sizes of gel trays. They have easy to replace electrodes that are recessed to reduce potential damage. These gel tanks are excellent value that will provide years of reliable service and are covered by a 3 year product warranty.
Flexibility - each unit comes with 2 sizes of gel trays to optimize applications
External gel casting to gel box allows for running gels while casting the next one
Ease of use - the Axygen contrast enhancer makes loading gels easier
Rugged injection molding is supported by a 3-year warranty
Larger units come with re-circulation ports allowing for buffer exchange.