DNA Sample Collection Devices – iSWAB™ Animal (MAWI)
DNA Sample Collection Devices – iSWAB™ Animal (MAWI)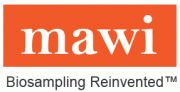 iSWAB-Animal Collection Kit - DNA samples can be taken from any animal
Collect your DNA samples from animals with high yield <1% bacterial contamination. Reduce downstream failure rates for your animal genetics testing by using the iSWAB-Animal collection kit. Applications include speciation, hereditary traits and diseases, DNA banking, parentage, forensics, and breed identification.
FEATURES:
Simple, easy and painless sample collection
High quantity and quality nucleic acid recovery
Low bacterial genomic DNA contamination
Long-term ambient stability
Swab-free sample transport
Traceable
Customizable
Scalable and easy to process.
Please
contact us
for pricing on
1800 066 077
.