Ultracentrifuges – Preparative & Analytical (Beckman Coulter)
Ultracentrifuges – Preparative & Analytical (Beckman Coulter)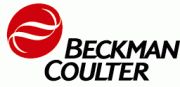 Analytical Ultracentrifuges - Macromolecule characterization in solution
'Speed and sophistication without sacrificing usability'
Analytical ultracentrifugation is the most versatile, rigorous and accurate means for determining the molecular weight, hydrodynamic and thermodynamic properties of a protein or other macromolecule. Currently, there is no other technique capable of providing the same range of information with a comparable level of precision and accuracy. Explore the range:
Optima AUC Analytical Ultracentrifuges
Enables sample recovery
Avoids dilution effects
Analyzes samples in a matrix-free environment
Has minimal buffer constraints.
Optima  X Series (XPN & XE) Floor Model Preparative Ultracentrifuges
1,500 mL max rotor capacity
Available in 100k, 90k, and 80k RPM configurations
802,400 x g
Large 38.1cm LCD touchscreen display
Remote monitoring and control (XPN only).
Optima MAX Series (MAX-XP) Tabletop Preparative Ultracentrifuges
194.4 mL max rotor capacity
150,000 max RPM
1,019,000 x g
Remote monitoring and control
On-screen rotor library.
Optima MAX Series (MAX-TL) Tabletop Preparative Ultracentrifuges
40.8 mL max rotor capacity
120,000 max RPM
657,000 x g
Fits in standard bio-safety hoods.
Airfuge Air-Driven Ultracentrifuge
7mL max rotor capacity
110,000 max RPM
199,000 x g
Sub-compact centrifuge.
An extensive line of centrifuge rotors is also available for your specific application area(s), and designed to accommodate a variety of sample volumes, g-forces and RPMs.
NOTE: Products for sale to WA customers only