Microcentrifuge – Axyspin®: Refrigerated (Axygen®)
Microcentrifuge – Axyspin®: Refrigerated (Axygen®)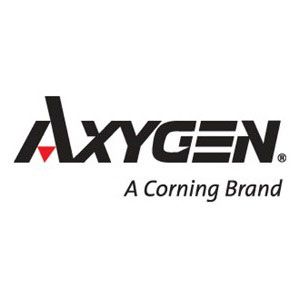 Axyspin® refrigerated microcentrifuge is a high performance refrigerated microcentrifuge featuring faster sample processing and less down time
Axyspin® is designed to quickly process samples for applications such as nucleic acid and protein preparation, purifications, extractions and pelleting.
Powerful yet silent brushless drive with an efficient cooling system
Compact footprint
Easy access the sample tubes with a uniquely designed 24-place rotor
Cools to 4°C in just 8 minutes
Control panel features a backlit LCD display.
The rotor of the Axyspin can accommodate 1.5 and 2.0 mL Axygen microcentrifuge tubes, including MCT-150-C and MCT-200-C.