Centrifuge Rotors (Beckman Coulter)
Centrifuge Rotors (Beckman Coulter)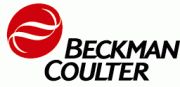 Centrifuge Rotors
The Beckman Coulter Centrifuge Rotors are designed for diverse processing applications including Bioprocessing; Cellular Biology; Diagnostic and Clinical Biology; Protein Research; Research and Drug Discovery; and Virus and Nanotechnology Research. The extensive range of rotors includes the following:
Fixed Angle Centrifuge Rotors
Swinging-Bucket Rotors
Near-Vertical Rotors
Vertical Angle Rotors
Continous Flow Rotors
Zonal Rotors
Airfuge Rotors
Analytical Ultracentrifuge Rotors
Elutriation Rotors.
For rotor pricing, please contact Fisher Biotec on freecall 1800 066 077 or email

info@fisherbiotec.com

.
NOTE: Products for sale only to WA customers