Pipette Tips – Full Range (Axygen)
Pipette Tips – Full Range (Axygen)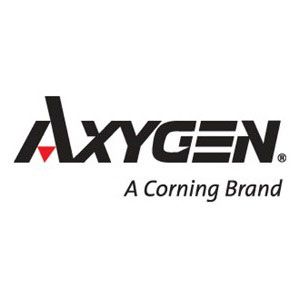 Axygen Pipette Tips are designed to fit a wide variety of single and multi-channel pipettors
Flexible walls and a series of internal sealing rings ensure a secure fit with less force required to load and eject. Extended length and wide bore styles are also available. View the Tips Compatibility Chart for more information. The full range of tips includes 100-1250µl Tips; Aerosol Barrier Tips; Axypet-16 Tips; Gel Cutting Tips; Gen3 Multi Barrier Filter Tips; GentleFit Dual Shot Filter Tips; Macrovolume Tips; Microvolume Tips; and Universal Fit Tips.
Universal fit tips are compatible with most research grade pipettors
Aerosol barrier tips prevent aerosol and liquid contamination
Universal fit and aerosol barrier tips are available in bulk, racked, and reloading formats
Bevel delivery oriface reduces sample hang-up and improves pipetting accuracy
Graduation marks allow a visual confirmation of the pipettor aspiration volume
RNase-/DNase-free and nonpyrogenic
Sterile and non-sterile packaging are available
Axygen Maxymum Recovery® surface allows maximum retrieval of precious samples.