Dyes & Stains – qPCR Master Mixes – Fast-Plus EvaGreen®
Dyes & Stains – qPCR Master Mixes – Fast-Plus EvaGreen®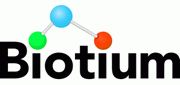 Fast-Plus EvaGreen® qPCR Master Mix is a next generation DNA-binding dye with features ideal for use in quantitive real-time PCR (qPCR) and many other applications
EvaGreen® dye is designed using a novel concept of DNA binding via "release-on-demand" mechanism. The dye is constructed of two monomeric DNA-binding dyes linked by a flexible spacer. Features include:
Environmentally safe
Superior of qPCR and isothermal amplification
Unrivaled DNA melt curve performance
Serves both as a qPCR dye and a DNA gel stain
Compatible with multiplex PCR
Extremely stable during storage.