Freezer – Ultra-low Temperature: Aalto Silver Controller (ESCO)
Freezer – Ultra-low Temperature: Aalto Silver Controller (ESCO)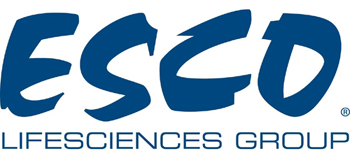 The Lexicon® II Ultra-low Temperature Freezer, with Aalto Silver Controller, is used in scientific research for long term storage of samples
ULT freezers are extremely reliable and are often operated at -80° continuously for years. To protect your samples the Aalto Silver Controller provides a simpler controller which provides basic information such as simple, intuitive operation; large display of actual temperature; and clear indication of alarms.
Silver controller is simple, intuitive operation with large display of actual temperature
Clear indication of alarms
Triple gasket seal provides maximum protection against thermal intrusion
Choice of 3 or 5 individual inner doors
Fast Temperature recovery after door opening
Low noise level of operation of approximately 56 DBA
Environmentally friendly, only CFC-free blowing agent is used.
Also available with stainless steel chamber with either 3 and 5 inner doors, in 4 sizes: 363 L, 480 L, 597 L and 714 L. A complete range of options and accessories are available. Also available with Aalto
Platinum
Controller and Aalto
Gold
Controller.