Rotator – Lab Roller™: H5000, H5100, Roller Mixer (Labnet)
Rotator – Lab Roller™: H5000, H5100, Roller Mixer (Labnet)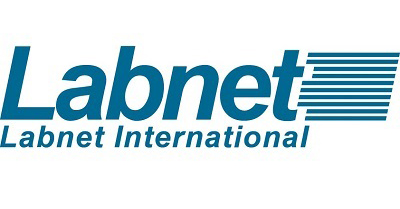 The LabRoller™ Laboratory Roller Mixer/Rotators are ideal for a wide range of applications on the bench or in temperature controlled environments
Two versions of the LabRoller Rotators are available. The standard model (H5000) accepts rotisseries, carousels and a rocking platform. The compact version (H5100) accepts the carousels and rocking platform. A variety of rotisseries and carousels are available to hold sample containers such as hybridization bottles, 15 and 50 mL tubes, blood tubes and Erlenmeyer flasks. Carousels may be stacked in both units for higher sample capacity. Multiple rotisseries and carousels are available, including bottle rotisseries for hybridization and Western blotting. Speed of rotation is adjustable from 3 to 60 rpm. When the rotators are used with carousels, the position of the rotation axis is adjustable from horizontal to a vertical position (90°). This allows for complete control over the level of agitation.
Heavy duty construction
Variable speed and adjustable rotation axis
Optional accessories include rotisseries and a rocking platform
Safe for use in temperature controlled environments.