Spectrophotometer – NanoReady Touch: Micro-Volume (LifeReal Biotechnology)
Spectrophotometer – NanoReady Touch: Micro-Volume (LifeReal Biotechnology)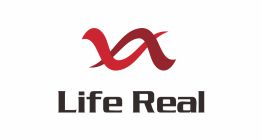 The NanoReady Touch, Micro-Volume Spectrotometer is customizable to meet your flexible detection needs
NanoReady Touch series Micro-Volume (UV-Vis) Spectrophotometer, with built-in 7-inch color touch screen, can complete all detection functions without connecting a computer, display test results in real time, store historical data, and export to a computer. The integrated design and compact size are ideal to save space in the laboratory. Features include:
Choice of different models – Full Wavelength, Fixed Wavelength, Micro-Volume or Cuvette
No need for a computer, with built-in Android operating system
Wider detection range: 0.2 ng/µl - 27,500 ng/µL dsDNA
Stable, accurate and reliable detection value
Customizable wavelength – built-in spectrometer, fixed wavelength model can be upgraded to any wavelength configuration.
Applications include concentration detection of nucleic acids, proteins, bacterial cell cultures, as well as the absorbance measurement of unknown samples.