Electrofusion and Electroporation System – ECM 2001 (BTX)
Electrofusion and Electroporation System – ECM 2001 (BTX)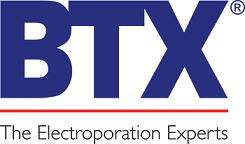 The ECM® 2001 Cell Fusion and Electroporation System  is a multipurpose electro cell manipulation pulse generator
The ECM 2001 is capable of performing both electrofusion for hybridoma production, hybrid cell formation and nuclear transfer applications in addition to electroporation of cells in suspension and in vivo applications. This versatile platform combines microprocessor-controlled precision with a wide range of possible parameters for a wide range of applications when combined with standard cuvettes, high throughput plates, specialty electrodes and other available accessories.
Wide range of voltages from 5 to 3000V
Finer voltage discrimination
Pulse durations from 10 µsec to 10 sec
Arc quenching
Digital display of actual voltage and pulse length delivered.